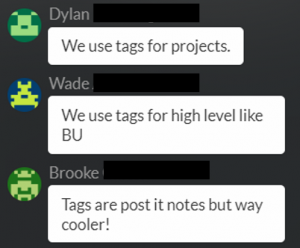 When quarantine became part of our daily vocabulary and group gatherings and events were canceled, postponing our annual REALIZE conference seemed inevitable. Instead, we took a page from our developers' playbook and found a way to use technology to create an incredible user experience. Rather than postponing to 2021, REALIZE REMOTE 2020 was born for two reasons:
One of the best things we can do in hard times is lean on the community, and REALIZE REMOTE was a way to keep our community of users connected and informed.
The sudden economic impact we are experiencing demands contract scrutiny. Our sessions not only covered these relevant use cases but also inspired innovation through new and creative applications of ThoughtTrace.


Through a series of six sessions, we reached nearly 300 professionals representing over 100 companies in the Upstream, Midstream, & Renewable Energy sectors, each participating from the comfort of their individual workspace in over 80 different cities around North America. Each session led by Product Marketing Manager, Ashley Van Scyoc, and other ThoughtTrace Subject Matter Experts was carefully curated with the ThoughtTrace user in mind. With timely topics, we helped users navigate the pandemonium brought to our industries by this crisis, including:


Royalty Deducts – Every Penny Counts
Mastering Metadata: Transactions, Production Interruption, & Litigation Coverage
Blending Data with ThoughtTrace and Systems of Record, GIS, & BI Systems to Automate Processes & Maximize Insights
2020 Trends: Operator & Midstream Assessment of Uneconomic Provisions
ThoughtTrace Unified Platform Sneak Peek & Roadmap
Customer Panelists Discuss Improving Business Intelligence with Contract Data and Automating Data Flow Across Systems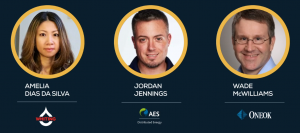 Customer panelists from ONEOK, AES Distributed Energy, and Whiting Petroleum made a special appearance to share their experiences leveraging ThoughtTrace to transform data workflows and achieve more impactful analyses of contract data.
Amelia Dias Da Silva shared an overview of the powerful combination of ThoughtTrace and PowerBI and Whiting's vision for the future consumption of land contract data on maps.
Wade McWilliams and Jordan Jennings both discussed their ingenious application of the ThoughtTrace Open API and Workato to automate data flow across systems of record such as FileNet and QuickBase.
On behalf of the entire ThoughtTrace community, thank you to these participants and all who shared their experiences over the 6 sessions, creating opportunities for inspiration and additional dialogue.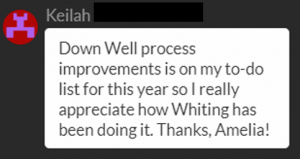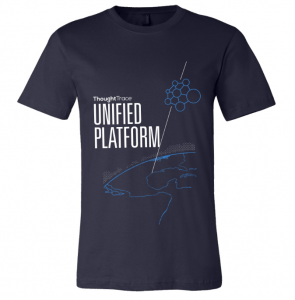 To cap off the series, ThoughtTrace introduced the enhanced unified platform experience with an exclusive sneak peek and demo of the upcoming new features and redesigned user interface. Complete with prize drawings and fun ThoughtTrace swag store giveaways, this finale event rooted anticipation for the upcoming release of ThoughtTrace.
There are many aspects of an in-person event that can't be replicated, but we are beyond grateful and impressed with how our team and the entire ThoughtTrace Community transitioned online. Thanks to them, knowledge sharing and networking remained cornerstones in the online format.  Between live polls, questions, panel discussions, and live chatter, the interaction between attendees' was a highlight of the series.
WATCH OUR 2-MINUTE RECAP VIDEO:
READY TO KEEP LEARNING?
Check out the upcoming workshops on ThoughtTrace Academy!

.