LegalWeek20: Highlights and Insights
Coming out of LegalWeek NYC, I was struck by the feedback I heard from dozens of attorneys. Many are looking to transform their service offerings in the wake of their clients seeking to lower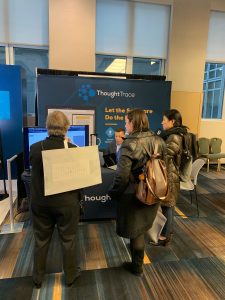 their legal spend by outsourcing with cheaper alternatives. Due to technological advances over the past several years, not only are organizations utilizing AI to handle contracts and manage risk, but law firms themselves are changing to keep up with the efficiencies adopted by General Counsel and Legal Operations.
However, there are problems with some "AI" software:
It's too broad to provide value (i.e. little depth / no context)
It must be trained by a client's team with their documents (long timeframe, too much work, incalculable ROI)
The AI isn't actually doing the extraction. You're paying for behind-the-scene services from lawyers who are combing your agreements to manually find key provisions you care about. This leads to the inescapable prevalence of human error, lengthy responses to simple questions, and what happens when you want to stop paying for services?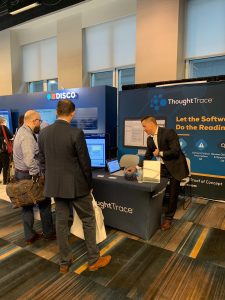 For the attorneys reading this post, when was the last time "Control + F" helped you find a Carve Out? Because this provision provides an "exception" to limitations of liability, it can SHIFT UNCAPPED LIABILITY to either party. Attorneys crafting these provisions rarely use the word "carve" in the contract to help keep these provisions hidden from scrutiny.

So is "AI software that reads" just marketing fluff? Not with ThoughtTrace! We employ some of the sharpest attorneys I know who combine SUPERVISED machine learning with AI and NLP to train our models to look for CONTEXT and MEANING. When you ask a question across all your contracts at once, you need to feel confident that the answers you're seeing are ACCURATE. Result accuracy is one reason why 97% of our customers renew.

Shout out to our attorneys and contract analysts / SMEs (Subject Matter Experts) Melissa Gorgei, Mike Stephens, Ashley Van Scyoc, Stephen Sickman, Tim Hooper, Matt Brodahl, Nick Hutchens, and Elizabeth Burke for all the work you do at ThoughtTrace.

Ready to see for yourself? Click here to watch how ThoughtTrace locates uncapped liability in just a few clicks!

Ready to see how ThoughtTrace can work for you today? Click here to request a demo!

.