What a Week! Highlights from NAPE Summit 2020
1. The happiest hour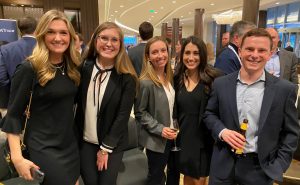 Wednesday night, we kicked off the NAPE festivities with our third annual private party, co-hosted with EAG. EAG offers specialized consulting services and hosted outsourcing for Upstream and Midstream Accounting, Land Administration, Production Reporting, and Information Technology. Old friends and new friends gathered to make connections, share success stories, & enjoy smoky bourbons at Cueva in the Marriott Marquis. Follow ThoughtTrace on LinkedIn so you don't miss our next event!
2. The bustling show floor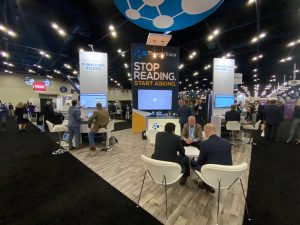 On the show floor, our team had an amazing time catching up with customers and friends who stopped by the ThoughtTrace booth. From networking to countless software demonstrations, swag to digital booth games, sponsoring the massage station for those weary expo warriors, we were pretty busy! Our goal was to capture the creativity and excellence that goes into our platform while showing the incredible NAPE crowd how they can save millions and move business forward by partnering with ThoughtTrace – and have lots of fun doing it! How'd we do?
3. Our New VP of Digital Transformation, Arthur Medina, presenting in the NAPE Theatre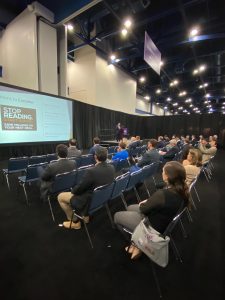 On Friday, our VP of Digital Transformation, Arthur Medina, joined fellow attendees in the NAPE Theater to present Radical Transparency into A&D, Development Plans, and more with AI-Powered Contract Intelligence. If you missed the 8-minute highlight presentation or want to hear the wider perspective, or, we invite you to join Arthur for the follow-up webinar NAPE 2020 Digest: Found your Focus, now Broaden your Horizons on Thursday, February 20th at 10:30 am CST. REGISTER HERE!
4. Truly Meaningful Connections
Most importantly, we had meaningful conversations with our customers… Our CEO Nick Vandivere says quite nicely,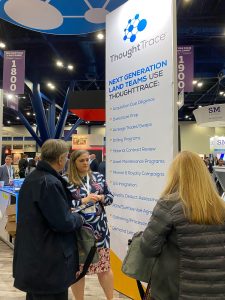 "As a software company with a large customer base in oil and gas, NAPE has been the single biggest annual event for us for a few years now. Whether commodity prices are going up, down, or flat, the conversations you have at NAPE are a great leading indicator of how companies are thinking about efficiency, consolidation, and acquisition. For us, it's not just about getting new sales. It's about solving very real problems – and NAPE is unrivaled as the place to have that dialogue needed for a deep understanding of the issues our customers face." – Nick Vandivere, CEO, ThoughtTrace
5. The Mannequin challenge
I'll just leave this right here for you to click the play button: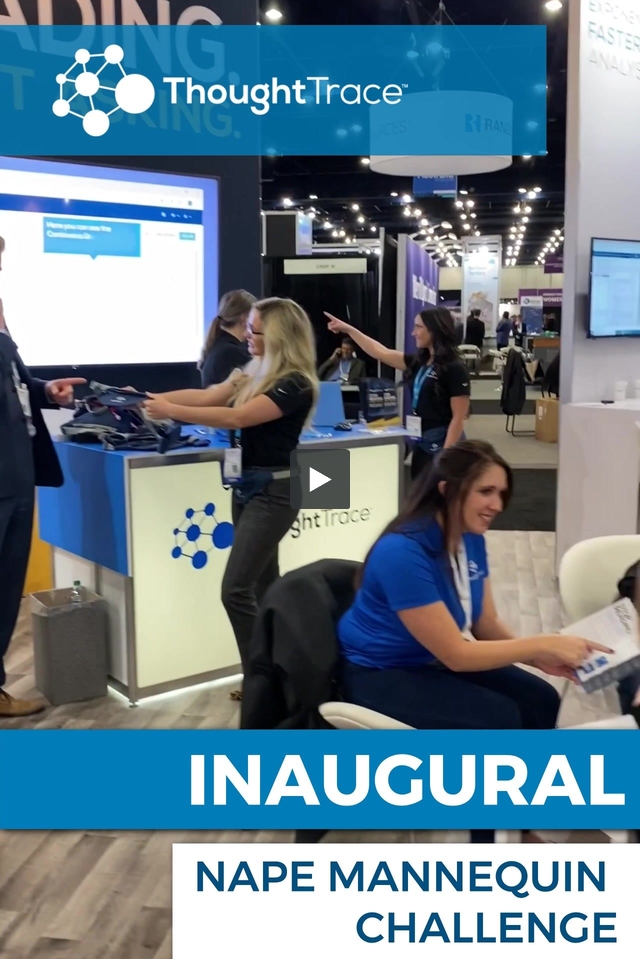 Thanks again for joining us at NAPE and we can't wait to partner with you to STOP READING. START ASKING. SAVE MILLIONS ON YOUR NEXT DEAL.

CLICK TO REGISTER FOR ARTHUR'S WEBINAR!

.