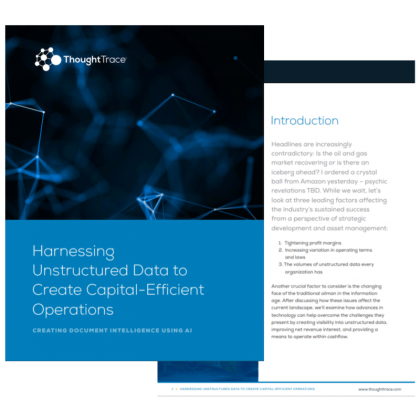 This whitepaper will give you an insight into creating Document Intelligence using AI technology as a tool.
You will learn:
How company leaders are leveraging contract analytics and artificial intelligence to meet the demands of new operational goals.
Oil and Gas companies are charged to operate within cashflow in an environment with high operating costs, shrinking profit margins, and access to capital is shutting its doors.
substantial amount of information living in company leases and agreements can help you optimize operations and make strategic decisions.
Read more about how ThoughtTrace changes the game by giving companies access to their most important information.