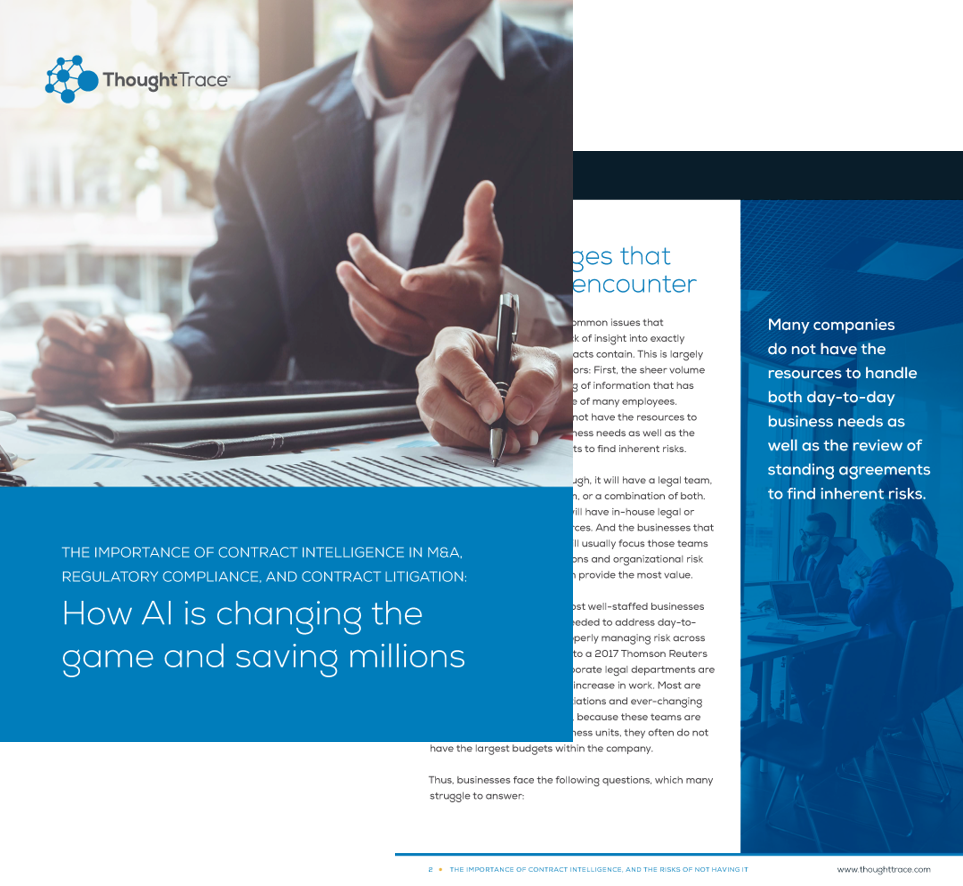 Contract Intelligence White Paper
This whitepaper covers the importance of Contract Intelligence in M&A, Regulatory Compliance, and Contract Litigation. Learn about Digital Transformation in the contract library by asking important questions like:
Are high-risk contract terms making it to execution?
How does an already busy team tackle outdated contract templates or previous poorly negotiated contract terms?
How can the team stay in front of expired contracts?
Are contract amendments properly aligning with the relevant contract language? And more.
Read more about how ThoughtTrace changes the game by giving companies access to their most important information.