"By 2024, the current amount of manual effort for contract review will be reduced by 50% due to adoption of AI-based contract analytics solutions."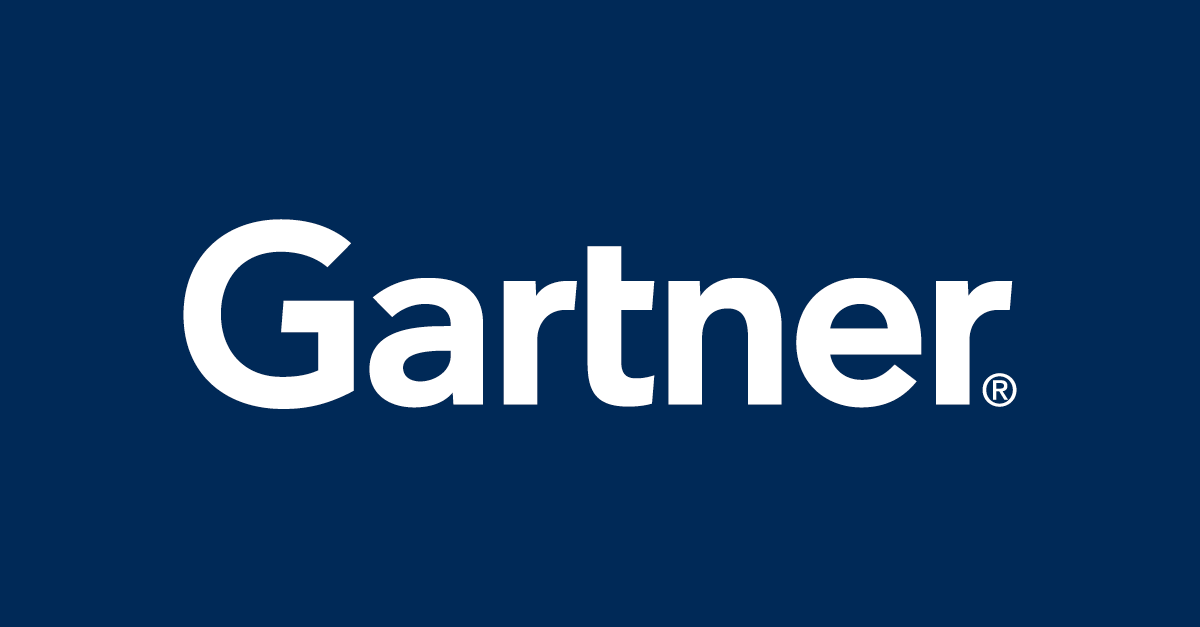 How can an organization ensure that all of its legal contracts and agreements are regularly and consistently reviewed for risks, obligations, opportunities, and compliance How can they ensure they aren't missing a key date, or costly compliance item? From reviewing unfamiliar or unfavorable clauses and obligations, to assessing business terms negotiated by different internal stakeholders – there plenty of unknowns in contracts that are difficult to uncover. Due to the volume, variety, and complexity of these agreements, manual review is slow, arduous, and leads to difficulty answering simple questions such as, "which of my contracts is missing the new escalation clause?"
Contract Analytics solves this problem..
What is Contract Analytics?
Contract analytics is the systematic, software-driven analysis of legal documents to uncover  relevant information from them using artificial intelligence (AI). This allows end users to uncover performance insights in response to a particular scenario, business question, or regulation change (for instance). Instead of  contract management processes requiring manual audits from in-house teams or outsourced legal services providers, contract analytics uses specialized software to conduct rapid and in-depth contract analysis.
Contract analytics technology at a glance
Contract analytics is powered by underlying technologies including AI, machine learning (ML), natural language processing (NLP), and optical character recognition (OCR). Using the built-in capabilities of contract analytic solutions, common document types can be analyzed more quickly and systematically than possible with alternative methods.. Nothing is sacrificed in terms of quality or accuracy to achieve this speed, as the AI itself is trained by legal and industry experts. ThoughtTrace, in particular, is the only AI Contract Analytics Solution that is trained to work out-of-the-box, on day one, with no end-user training required.
Accordingly, the best contract analytics solutions can comb through even the lengthiest, most complex contracts to identify and structure as metadata the granular information buried within, such as:
Expiry and renewal dates.
Auto-renewals, like evergreen clauses.
Assets and maximum liabilities.
Payment terms and schedules.
Acceleration clauses.
Arbitration clauses.
Force majeure clauses.
Irregularities and non-standard language.
Outdated sections.
Regulatory risks
Any vague or missing clauses and provisions.
In turn, this searchable data can be reliably retrieved on demand and used in decision making throughout the contract management cycle. Documents that would have otherwise required significant time and effort to review for risks and obligations instead become quickly and highly searchable, with the visibility that organizations need for faster and more efficient contract management.
The level of searchability that only Contract Analytics can create enables transformative accessibility to the data that matters most to your business – which can change at any given time. Shifting market conditions, external forces, supplier performance, transactions and more create new business questions every week. Contract analytics allows you to ask valuable questions and find answers quickly again and again because the information is always accessible and at your fingertips.
Contract Analytics in the Context of the Contract Management Process
Without the right processes and tools in place, the contract management process can become very time-consuming and risk-prone, not to mention expensive, due to the amount of legal manpower involved. Enterprise content management (ECM) and standard contract life cycle management (CLM) solutions are not optimized for understanding and extracting contract terms and analyzing contract data. Contract analytics both speeds up and simplifies this process, streamlining day-to-day workflows and saving the day when a firedrill occurs and you need answers fast. Such simplification and agility in turn helps to confer competitive advantage for the organization itself, in part by freeing up time for more strategic tasks.
For example, during contract negotiations a contract analytics solution could use its AI and OCR capabilities to dig deep into a company's historicallegal contracts to enable a better, more informed negotiation. According to a McKinsey study, flawed contract terms and conditions can siphon off as much as 9% of a large enterprise's annual revenues, underscoring how high the stakes are for rapidly, accurately, and securely surfacing all pertinent information during contract analysis.
The path toward doing so is much more realistic when an organization has access to contract analytics technology. The integrated AI will use its continuously improving models, trained on similar and common documents, to comprehensively review contracts while meeting all applicable data security and compliance requirements. The result is less money left on the table, along with better understanding of terms and conditions, for overall superior competitive advantage.
Contract analytics may be performed on a single document or thousands of them at the same time. Although there is still a vital role for human reviewers to play in understanding how the information surfaced in contracts relates to the business and then making decisions about it, the AI does most of the non-strategic work, completing in a matter of minutes or hours what might have previously taken days or weeks to do.
Understanding AI Technology in Contract Analytics
However, the quality of the AI in question makes all of the difference in terms of how dependable and actionable the end results it produces actually are. AI technology at a high level is designed to perform, with machines, tasks that otherwise would need human intelligence. Satisfactory performance of these tasks requires well-designed algorithms that have trained on relevant data. These trained algorithms are commonly called "models" and they may use a variety of mathematical/statistical techniques to simulate a decision-making process.
Continuous improvement of such models is vital to accurate contract management via contract analytics. Just as a human brain draws upon new learnings and experiences to modify its decision-making, the "brain" of a contract analytics is its document model, and that model should likewise evolve, through ML, so that it's always working with the most up-to-date and accurate information. It may securely and confidentially extract insights from every document that passes through it, to use in subsequent rounds of analysis. Such a continuously improving model will more reliably extract the metadata an organization needs to understand the contents of a contract or agreement.
Ideally, the organization that needs a contract analytics solution won't have to do much or any model customization to get acceptable results. Instead, the software platform will include all of the functionality necessary to analyze a contract on day one, and be capable of refining it's capabilities through updates. Minimal setup is preferable. It is recommended that you put vendors to the test through a proof of concept or 'test drive' – does the technology work on your documents, and can you experience this in real-time? Try ThoughtTrace today [link to test drive].
Supporting All Your Contract Management Needs
Now that we can see how contract analytics works in a business context, what are the main reasons for implementing it within a contract management process? To accurately answer this question, we need to look at some of the major pain points in contract review and in sorting out  risks and obligations more generally.
Pain Point #1: The Resources Needed for Manual Contract Review
Manual contract management is costly and time consuming. A team of lawyers, brokers, or your internal staff may spend immense amounts of time reviewing paper documents by hand to extract important information about terms, conditions, and risks. The scope of their work can be so vast that by the time their analysis is completed, it might not even be necessary or relevant anymore.
Because organizations can easily have thousands of contracts that require such careful review, scalability is also a major concern. As contracts evolve and their total number increases, it can become difficult to ensure that all of them get the attention they deserve.
The Contract Analytics Benefit: Contract management via AI-powered contract analytics removes the burden from  humans, putting it instead on AI that can run at any time of the day and for any duration. Insights become available in real-time, allowing for an accelerated contract management process that doesn't burn out an organization's lawyers, either.
Pain Point #2: The Risks of Not Knowing What's Really in a Contract
Between evolving regulations, employee turnover, and document templates becoming outdated, it's possible for organizations to develop blind spots about what's truly contained in their contracts. Accordingly, they're at increased risk of regulatory noncompliance and of becoming locked into legal contracts with unfavorable terms.
The result is poor risk mitigation. If an organization lacks full insight into its contractual obligations, it can't optimize its revenues or hedge against possible dangers, especially ones that are time-sensitive and as such not amenable to slow manual contact review.
The Contract Analytics Benefit: An analytics solution can rapidly process documents, even older ones that no one has reviewed in a while, and yield actionable insights. Risk becomes easier to contain thanks to the increased visibility.
Pain Point #3: The Inability to Make Rapid, Informed Decisions
When an organization conducts a transaction like merger or acquisition, it has to perform due diligence on a tight timeline. Unfortunately, manual review leaves no room for error, if it is even feasible at all in such situations.
Legal and business teams may feel increased pressure as deadlines approach. Overall, not having a systematic contact management and review system hinders companies' ability to make decisions and complete transitions on the schedules they desire, since they don't have all the information they need when they need it.
The Contract Analytics Benefit: AI technology can get to work immediately on reviewing  contracts around the clock. As a result, the transaction can stay on schedule as decision-makers receive the data necessary for moving forward. With contract analytics, transactional due diligence is conducted fast, accurately, and comprehensively.
What to Look for in a Contract Analytics Solution
An effective contract analytics solution will save time for an organization while still delivering the depth of data extraction, superior learning, and domain expertise necessary for truly understanding the contents of any contract.
The most important features to prioritize in contract analytics software include:
1. A well-trained and continuously updated AI model
A contract analytics solution is only as good as its AI. For purposes of legal contract review, look for AI that is trained by legal experts and capable of analyzing everything from general contract terms that are common across an industry, to highly specific clauses that might apply only in rare situations. Continuous updates via ML are also important, so that the AI is always up-to-date.
The best AI systems in the world today are hungry for data and perform best when massive volumes of information are available for learning and training, but Enterprise contracts and documents are almost always proprietary and demand stringent governance and security.
ThoughtTrace solves this problem, delivering highly robust, accurate, and secure AI-powered solutions. Models are securely trained on the collective knowledge of all documents processed through our system, while maintaining the highest level of security for each customer's information individually. This unique competitive advantage allows ThougthTrace to develop models with best-in-class accuracy
2. Minimal setup and short time-to-value
Setting up a contact analytics tool shouldn't feel complicated. The amount of DIY tweaking should be minimal, as the vendor should have configured the product to work more or less straight out of the box. The more intuitive the solution is to integrate into your contract management processes on day one, the shorter its overall time-to-value in conferring competitive advantage.
ThoughtTrace is not an "AI-toolkit." Most AI software for Document and Contract Analytics today relies on technologies that require substantial investments of time and money before they create value, which both hinders adoption and inflates costs. From the ground up, ThoughtTrace was built to add value on Day 1. We do this by "in-sourcing" the training of the A.I., freeing you to focus on better analysis, judgment, and decision making.
3. Secure data handling
Because legal documents are often proprietary and confidential, any AI solution that analyzes them must do so with the tightest adherence to security and compliance best practices. Make sure that the platform can safeguard all of the data that its AI engine is analyzing and learning from, keeping it separated from information from other solution customers.
Security should not come at the expense of accessibility. With ThoughtTrace, you have both.
ThoughtTrace holds and maintains a SOC 2 Type 2 certification, the gold standard of a secure SaaS organization. Our application supports a robust security model to protect and maintain appropriate access to information across your organization and maintains an infinite, immutable audit history of activity in the system to guarantee full life cycle visibility into your content.
Conclusion
Effective contract management is essential to seizing revenue opportunities, reducing operational costs, and complying with applicable regulations. AI-powered contract analytics provide a much more straightforward path to such effectiveness than traditional CLM and manual review ever could, even under the best circumstances. ThoughtTrace offers AI software for document and contract analytics that doesn't require any substantial time investment from your legal or technical teams to begin delivering value as well as lasting competitive advantage. Learn more by requesting a contract analytics demo today.

.